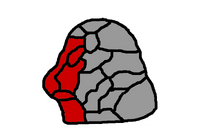 West Ubenmoor (Lashardian: Ubenmoori hvat) is one of the four general regions of the city of Ubenmoor. It contains the districts of Hoffmann, Jorden, Post, Breż, and Deidra.
West Ubenmoor is the wealthiest region and is home to a large number of Ubenmoor's actors, artists, writers, and musicians. The districts of Hoffmann, Post, and Deidra are the homes of many of Lashardia's celebrities in addition to government buildings, while Jorden and Breż are the bohemian capitals of the nation.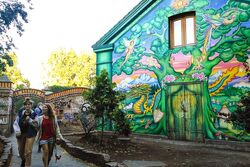 Art is a large part of West Ubenmoor, with the region containing over 70% of Lashardia's artists, musicians, and writers. The region is also the home to Ubenmoor Arena in Jorden, which hosts the Lashardian Music Awards annually and Queen Maria's School for the Performing Arts in Hoffmann, which is one of the most prestigious performing arts schools in all of Asmatys.
Districts
Edit